RH Clayton and Katia Hedgecutter
17 November 2017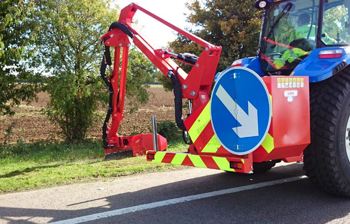 When taking on large volumes of hedge and verge cutting work for local authorities and amenity clients, you need a professional machine that can cope with difficult to reach areas and is operator-friendly.
Price was also part of the decision which swayed Derbyshire based contractor and farmer, RH Clayton to try a new Maschio Katia 650 this season. With many hours of verge and hedgecutting contracts for local Councils and private customers, the business needed a reliable machine that would be easy to control for operators spending hours in the cab.
"The Katia is a well-built machine, which was significantly more cost-effective than comparable competition", commented Mr David Clayton. "Whilst we had a few initial fine-tuning issues, overall I am pleased with how well the Katia has performed and the longer reach of this machine. I would purchase a similar machine again."
The Katia also features variable forward reach, which allows the cutting head to work alongside or behind the tractor, giving the driver much better visibility. "This has been a heck of an improvement as our drivers are no longer having to constantly look over their shoulder." said Mr Clayton, "When we have staff on hedge and verge cutting for long periods, they need to be comfortable and this makes it much easier, combating driver fatigue."
An electric joystick to control the direction of the rotor blades has also been beneficial, allowing a quick switch between verge and hedge cutting whilst on the move.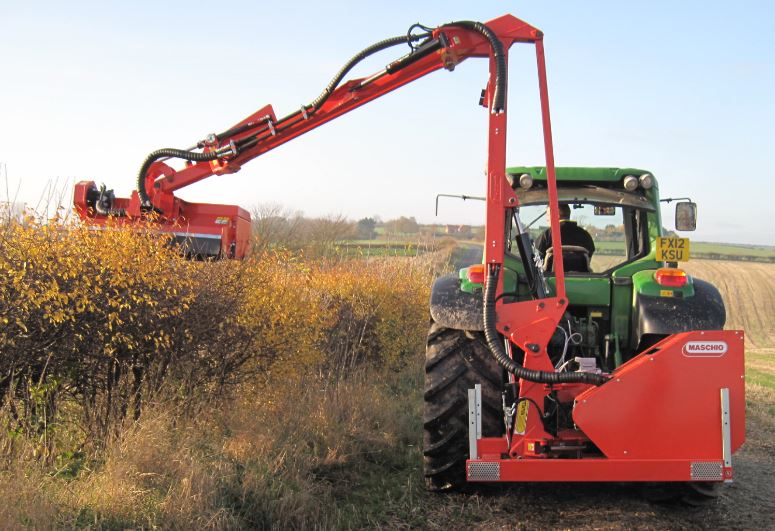 The Maschio Katia 650 retails at £29,551 +VAT.